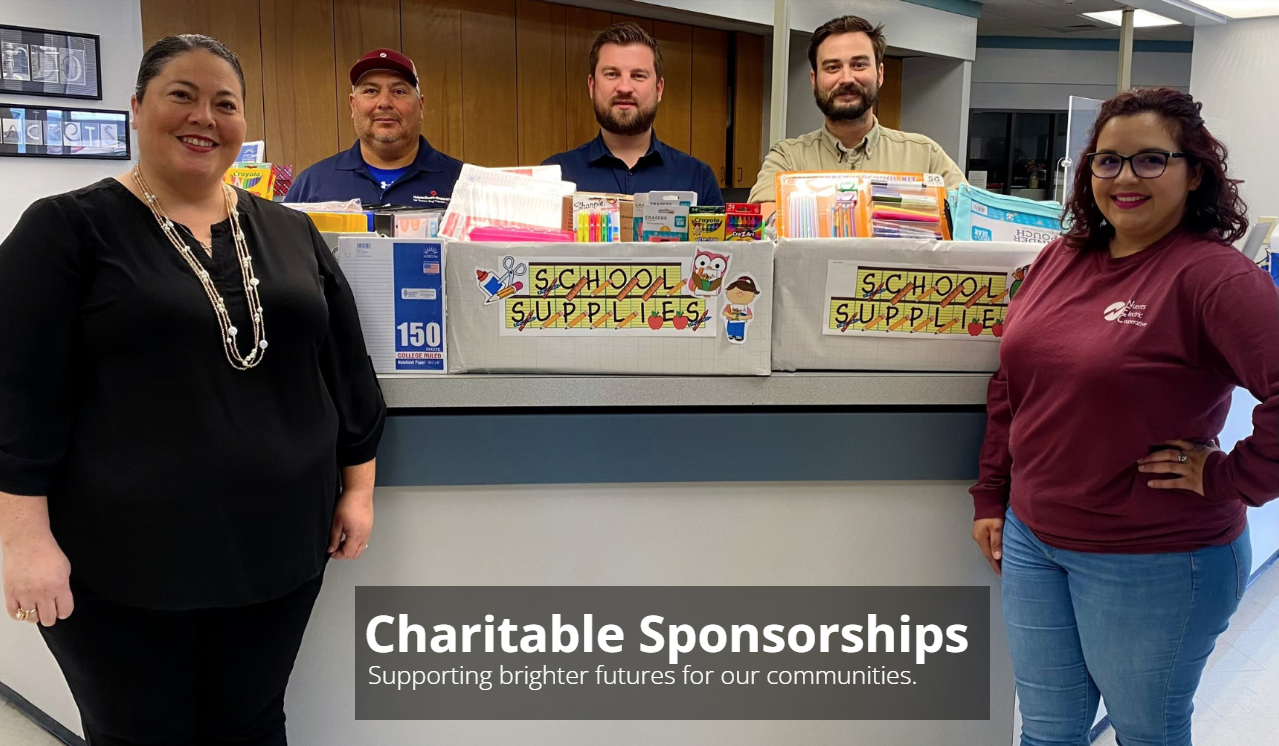 As a non-profit organization, Nueces Electric Cooperative takes pride in assisting other non-profit organizations.
We proudly commit resources to local organizations that drive the success of our members and their communities. To achieve this success, we support initiatives connected to education, community, and economic development - as outlined in our Cooperative Principals. 
Nueces Electric Cooperative does not discriminate with regard to race, color, religion, national origin, gender, sexual orientation, gender identity / expression, age, ancestry, marital status, disability, or protected veteran status.
Questions and inquires related to Charitable Sponsorships should be directed to communications@nueceselectric.org. 
Charitable Organizations that wish to be sponsored by NEC may fill out the form below: